CHANGING LIVES
DONATE NOW
THROUGH SPORT


We believe in the power of sport to change children's lives. ChildFund Pass It Back is an innovative and award-winning sport for development program led by ChildFund in partnership with World Rugby and Asia Rugby.

Together we will help children from developing communities in Asia to learn essential life skills through ChildFund Pass It Back, and assist with emergency relief efforts in disaster-affected areas in Japan.


"ChildFund Pass It Back helps young people to develop the skills they need to keep safe in a rapidly changing environment, and supports global efforts to end all forms of violence against children."
Simon Whyte, Chair, ChildFund Alliance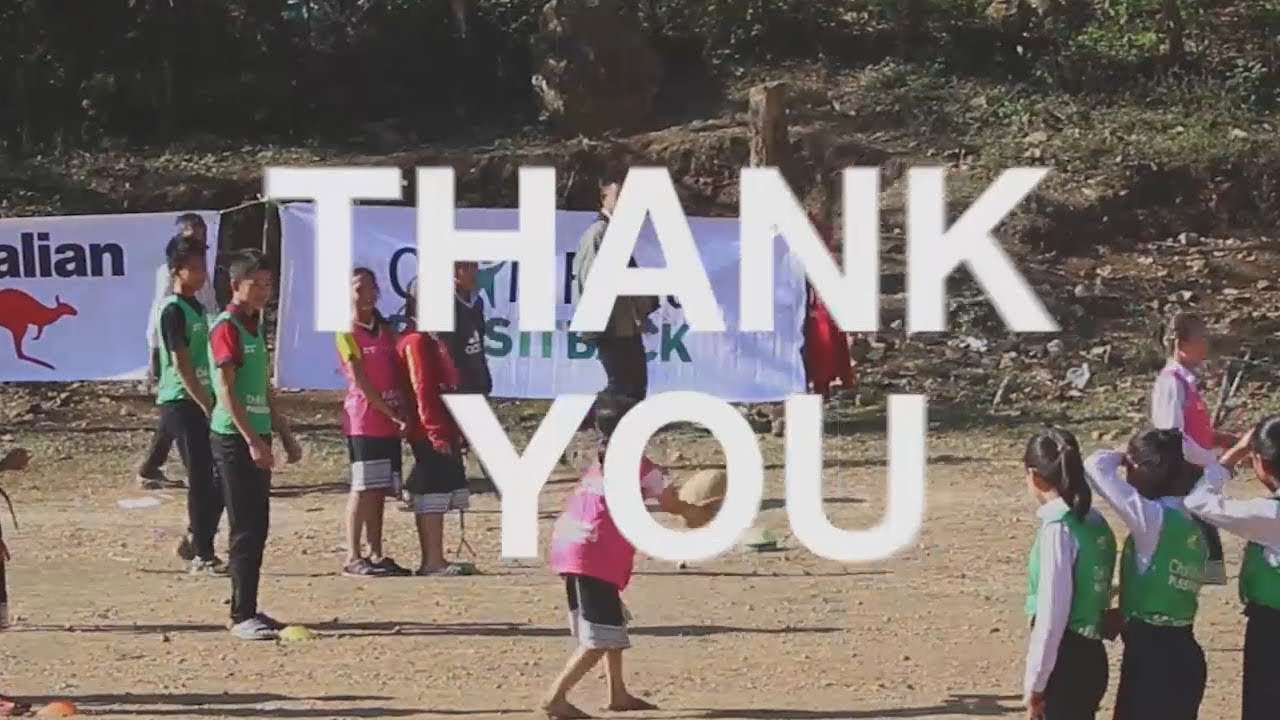 PLEASE DONATE
Your generous donation will give disadvantaged children in Asia the opportunity to play, learn and grow.
HOW DO WE HELP CHILDREN?
The ChildFund Pass It Back program uses tag rugby to teach children and young people in Asia a range of valuable life skills, which equips them to overcome challenges, inspire positive social change and 'pass it back' to their communities.
With a focus on gender inclusion, over half of all players and coaches are female.
WHERE IN ASIA?
ChildFund Pass It Back is implemented in Laos, Vietnam and the Philippines, where we place a focus on disadvantaged communities.

With global recognition as a best practice Sport for Development program, we hope to expand the program across Asia and beyond, so that more young people can enjoy their right to play sport.
WHY CHILDREN IN ASIA?
Asia is home to 60% of the world's youth,
with over 1.8 billion people aged between 10 and 24.
Many of these children lack the opportunities, knowledge and skills to succeed in a rapidly changing region.

ChildFund Pass It Back is committed to building a new generation of leaders across Asia.
FREQUENTLY ASKED QUESTIONS
ChildFund is a global alliance of child-focused international development organisations which assists more than 14 million children and their families in over 60 countries. With a long-standing and trusted presence in many of the world's poorest communities, ChildFund works in partnership with children, their families and local organisations to achieve lasting change, respond to humanitarian emergencies and promote children's rights. ChildFund implements programs to improve education, healthcare and child protection. It also delivers programs to build the resilience of children and youth, including sport for development – most notably the highly successful ChildFund Pass It Back program.
CHILDFUND PASS IT BACK SOCIAL